Thrilling final sends Savchenko flying to Aktobe for the $50,000 Kazakhstan Cup
Winning the Lichess qualifiers he will play with full expenses covered in the $50,000 Aktobe Open tournament in Kazakhstan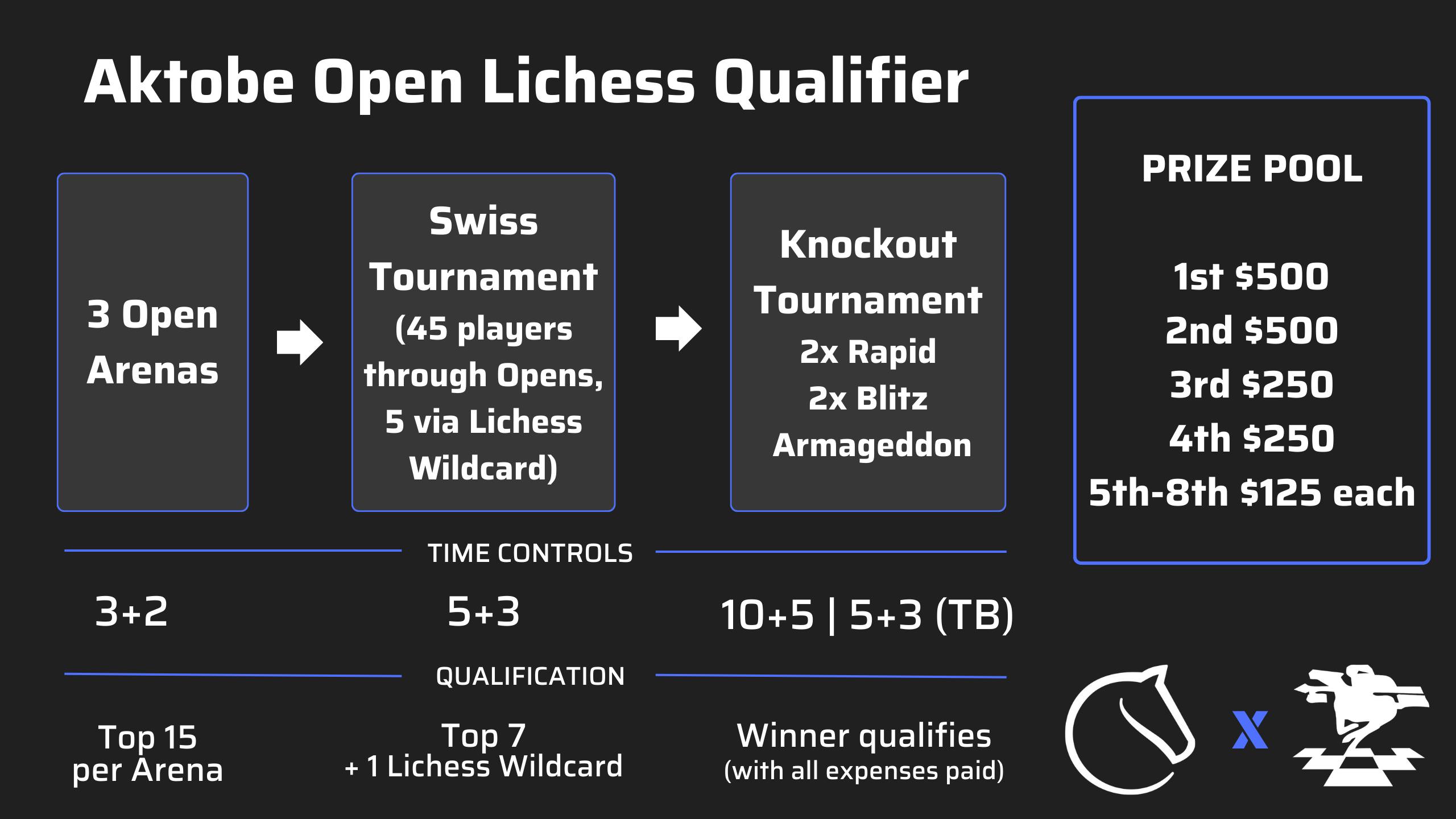 As mentioned in our previous blog, the Aktobe Open (part of the Kazakhstan Cup) decided to grant an invitation to the winner of a series of events held on Lichess. The first stage was staggered over 24 hours into three blitz arenas, to allow for participation across the world. Participation in each arena had excellent turnout, with over 15,000 total players entering. Among them, several strong titled players joined the event, which led to many high-level games already in the first stage of the qualifiers! 
The Swiss portion of the event featured 41 players among qualified and wild cards, while putting up for grabs seven spots of the KO section. For the eighth spot, Lichess invited Pavel Eljanov as a wildcard, the current world #33 and consistently FIDE-rated 2700+ for several years. Savchenko concluded the Swiss in 10th place, but clinched a qualification spot to the final Knockout bracket after a last minute withdrawal.

To aid Lichess's stringent Fair Play requirements, the knockout tournament – which was the 3rd and final stage of the qualifiers – required not just live monitoring of the games by moderators, but also connecting to a Zoom call with arbiters for all players. In the Swiss stage, this had been required from untitled or lesser known players.


In the top side of the bracket, GM Boris Savchenko beat IM Jakub Pulpan and then GM Pavel Eljanov smoothly. On the other side, IM Siva Mahadevan engaged in an edgy battle against IM Nikoloz Petriashvili, resolved only in an Armageddon tiebreaker. Meanwhile, Croatian wunderkid GM Leon Livaic waltzed past GM Maxim Dlugy in straight sets. In the semifinals, Siva confirmed to be a tenacious player – forcing his opponent, Leon Livaic, to the Armageddon stage again. 
The final was resolved by two rapid games with a score of 1.5-0.5 in favor of Savchenko, with both players showing their love of chess by analyzing their game for several minutes in the Zoom call afterwards and congratulating each other. A very lovely sign of sportsmanship, from two players who clearly had a lot of respect for each other.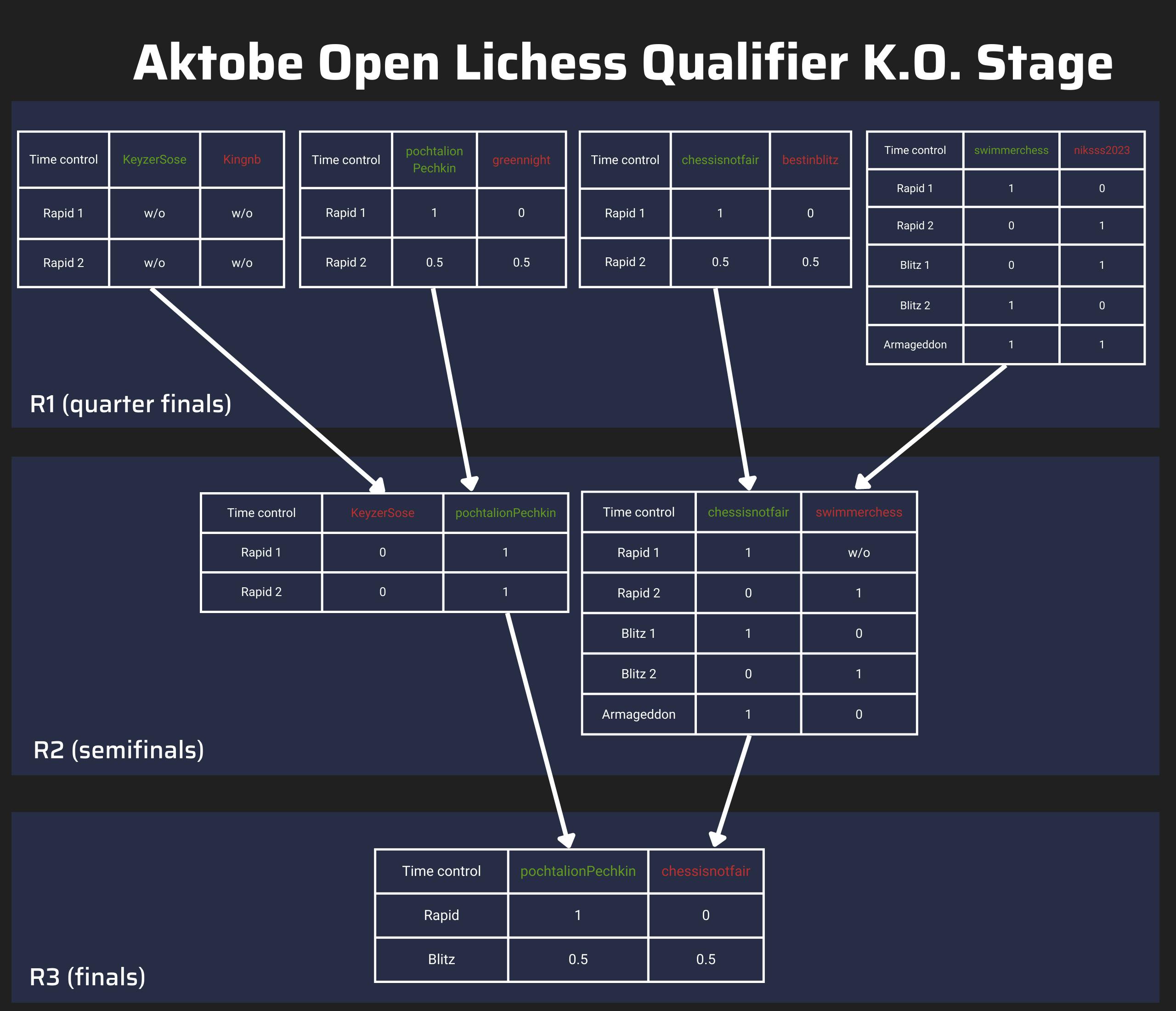 The organization of this tournament was intense, but we are happy to call it a complete success! Thanks to the Kazakhstan chess federation for their cooperation and generous patronage and to everybody in the Lichess team who was involved!

If you are an organizer and would like to do something similar, do not hesitate to contact us!