Andrew Tang wins Titled Arena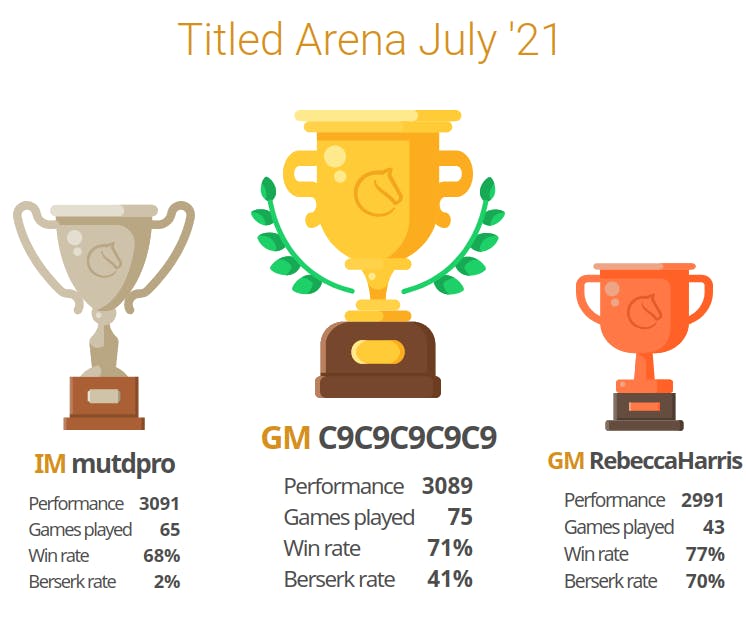 GM Andrew Tang (@C9C9C9C9C9) won his 4th Titled Arena very convincingly. He was followed by IM Minh Le (@mutdpro) and GM Daniel Naroditsky (@RebeccaHarris). In 4th place was NM Jasugi99 and 5th was GM Sergei Zhigalko (@Zhigalko_Sergei). Tang did not let any doubt come up that he was going to win this Arena and led it through the whole tournament. In the end he won by a lead of 55 points to second place Minh Le.
With 196 points in the end Tang managed to get the second highest score in Titled Arena history. Only Magnus Carlsen managed to score more points in 2018 with 199. Interesting to note was the berserk rate of Naroditsky - berserking 70% of games, the highest rate, but still playing 30 games fewer than Tang. He also had the highest win rate of the top 10!
We collected some nice tactics for you to try here:
https://lichess.org/study/lWNprRky/T7hCUAg3
The next Titled Arena will be in 3 weeks.